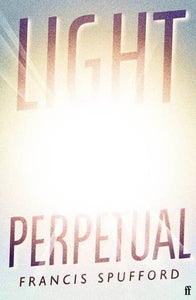 1944. It's a Saturday lunchtime on Bexford High Street. The Woolworths has a new delivery of aluminum saucepans, and a crowd has gathered to see the first new metal in a long time. Everything else has been melted down for the war effort.
An instant later, the crowd is gone. Incinerated. Atomised.
Among that crowd were five little children. What future did they lose? The only way to know is 'to let run some other version of the reel of time, where might-be and could-be and would-be. still may be'.
Ingenious and profound, full of warmth and beauty, Light Perpetual is a story of the everyday, the miraculous and the everlasting - a sweeping and intimate celebration of the gift of life.