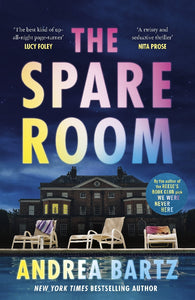 A stylish thriller that puts a new spin on the question- do you really know who you're sleeping next to?

When Kelly's relationship ends, she doesn't know who to turn to. Until her friend Sabrina offers her a spare room for the summer. Unlike Kelly, Sabrina has it all - a glamorous career. A handsome, high-powered husband. And a huge house, complete with a swimming pool.

At first, they share a friendship. But one wine-fuelled evening, Sabrina and Nathan make a confession- they want to open up their marriage.

It's an irresistible prospect. The ultimate rebound, with no strings attached. Until Kelly makes a discovery- Sabrina and Nathan have done this before. And the last woman to share their bed is missing...