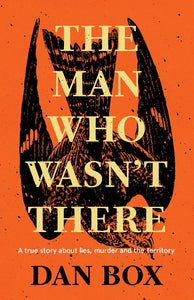 'deeply powerful and beautiful' - Trent Dalton, bestselling author of Boy Swallows Universe and All Our Shimmering Skies

A true story about lies, murder and the Territory

'Sorry, mate, but that's the message.' Zak says to grow some balls and defend him.
You've got to remember he is still a young bloke, stuck in Darwin prison where it's always hot, the food is slop and they get rats in the wet season.
It's not enough just to help him get out; Zak wants people to accept his innocence and that he was wrongfully convicted.
'I don't know what you want to do with that,' he tells me.

Zak Grieve grew up in an outback town, at the crossroads between right and wrong, white and Black, punishment and forgiving. Convicted of a brutal killing despite even the judge saying he wasn't there when it happened, he spent years writing letters describing his hopes and dreams, his role in what happened, and how when the real world came down on him with a tonne of punishment, he wasn't ready.

This is a book about growing up, about dying and about writing. In the end, it is only Zak's imagination, given life in the novels he writes inside prison, that hold the key to his survival.

In the grand tradition of Helen Garner's Joe Cinque's Consolation and Chloe Hooper's The Tall Man, this is a gripping story of injustice in the Deep North of Australia.