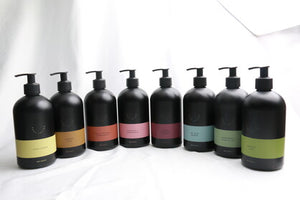 Lotus Flower, a scent that is delicate yet spicy with a mix of white lotus, vanilla and patchouli that is both calming and sensuous. With its beautiful floral undertones, this divine scent is both sophisticated and feminine, perfect for anywhere in your home or workspace.

Our lotion has a rich emollient cream base that our fragrances bring to life. Using only IFRA approved, vegan-friendly fragrance oils, this lotion will leave your skin smelling and feeling truly divine.

All of our body lotions are: Paraben-free, Sulphate-free and Artificial colour free.