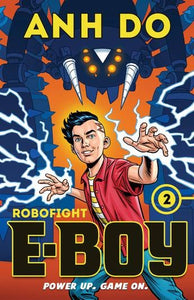 'Welcome, one and all, to the Robofight Games!'

Last week Ethan was just a teenage kid who was lying in hospital with a brain tumour. That was last week.

Now, Ethan has the superhuman power to hack any computer system with his mind, and he and Doctor Penny are in a battle with Gemini, the android healer-turned-deadly assassin.

The Robofight Games might be the perfect cover for their mission. Or they might find themselves in even more trouble...

Robot vs human. Country vs country.
Who will cheat? And who will win?