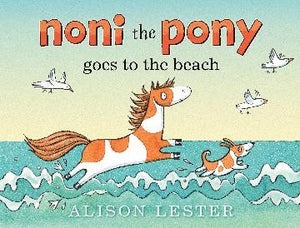 Noni the Pony is friendly and funny. She loves going down to the beach when it's sunny. With her two very best friends Dave Dog and Coco the Cat, and the cows from next door, it's going to be a wonderful day.
Alison Lester's books are favourites with children and adults around the world. Magic Beach, Imagine, My Farm and Are we there yet? are Australian classics.
Come to the beach with Noni - the nicest pony you could ever meet - in this delightful rhyming story for young children by the much-loved Alison Lester. This is the board book edition of the CBCA honour book.